Introducing our Guardian Angel Collection – a heartwarming selection of gifts designed especially for the little angels in your life. Every item in this collection carries a message of love and hope, making it the perfect choice for any occasion. And with every purchase, we donate 10% of the proceeds to organizations that support courageous moms who choose life. Shop with us today and join us in spreading love, joy, and a helping hand to those in need.
Discover the best-selling Guardian Angel Rattle, a cherished reminder that your little one is always protected by their guardian angel. Add a touch of faith to your gift-giving by pairing it with other items from our Guardian Angel collection.

* Non-allergenic soft cotton yarn with polyester fiberfill
* Natural pinewood ring
* Eco-friendly, BPA free
* Approx size: 5" h x 3.5" w x 2.5"d
Discover the epitome of comfort and faith with our soft and cuddly Muslin Baby Swaddle. Adorned with delicate angel wing motifs and the protective Guardian Angel prayer, this versatile blanket is a true blessing for both baby and parents.

Whether used as a swaddle, a cozy blanket, or a discreet nursing cover, it envelops your little one in warmth and protection. As you wrap your baby in this loving embrace, it serves as a constant reminder to invoke the watchful care of their guardian angel.
Elevate your gifting game with our Adorable Guardian Angel Pacifier Clip – a delightful and meaningful present perfect for newborns, baby showers, and baptisms. Crafted with love, the wood engraving serves as a constant reminder that their little one is forever watched over by a guardian angel. Plus, the beautiful silicone beads add a stylish touch to this charming accessory.

* 100% food-grade silicone beads
* Non-toxic (BPA-free, PVC-free, Latex-free)
* Age Range: 0-24 months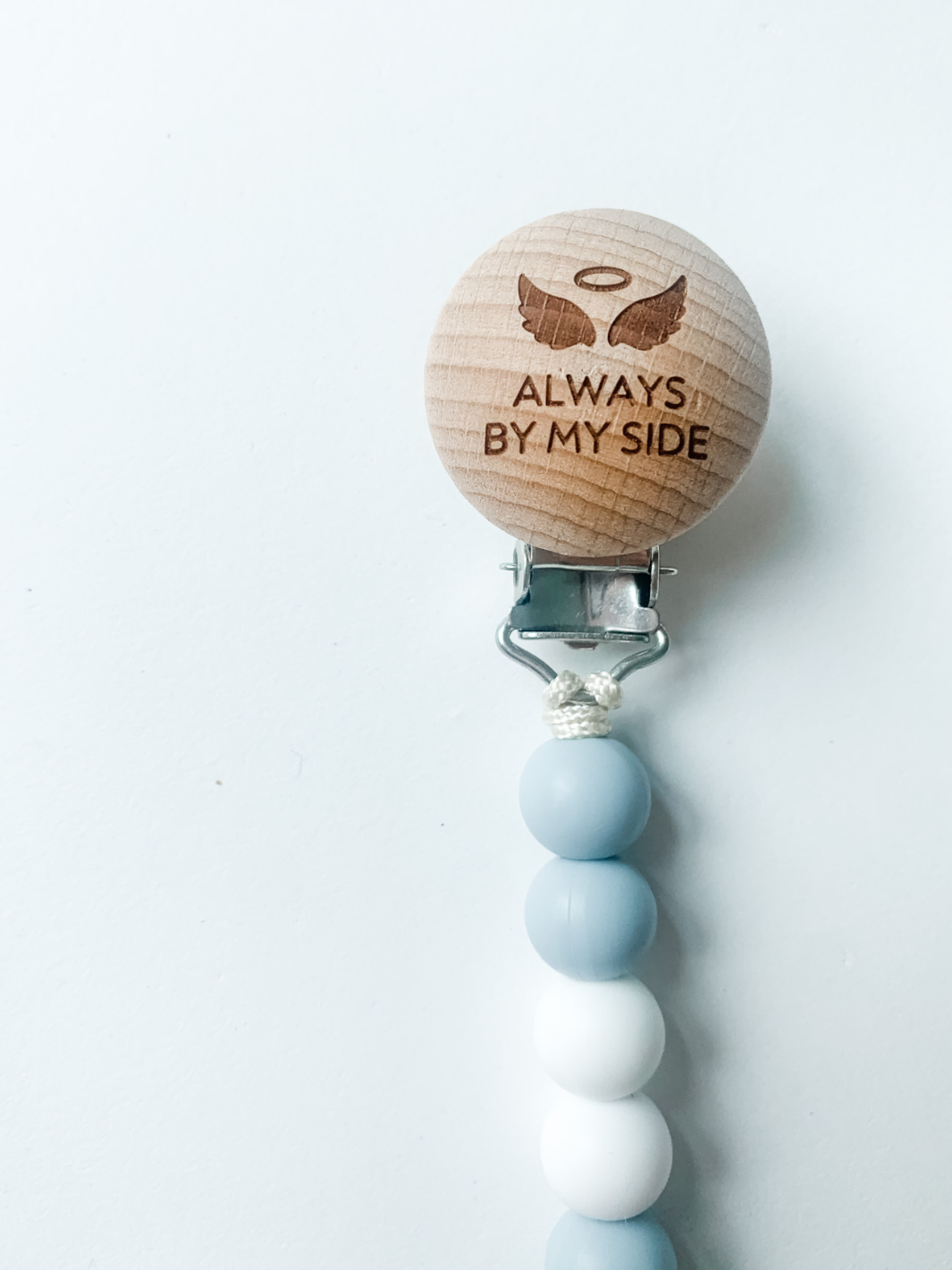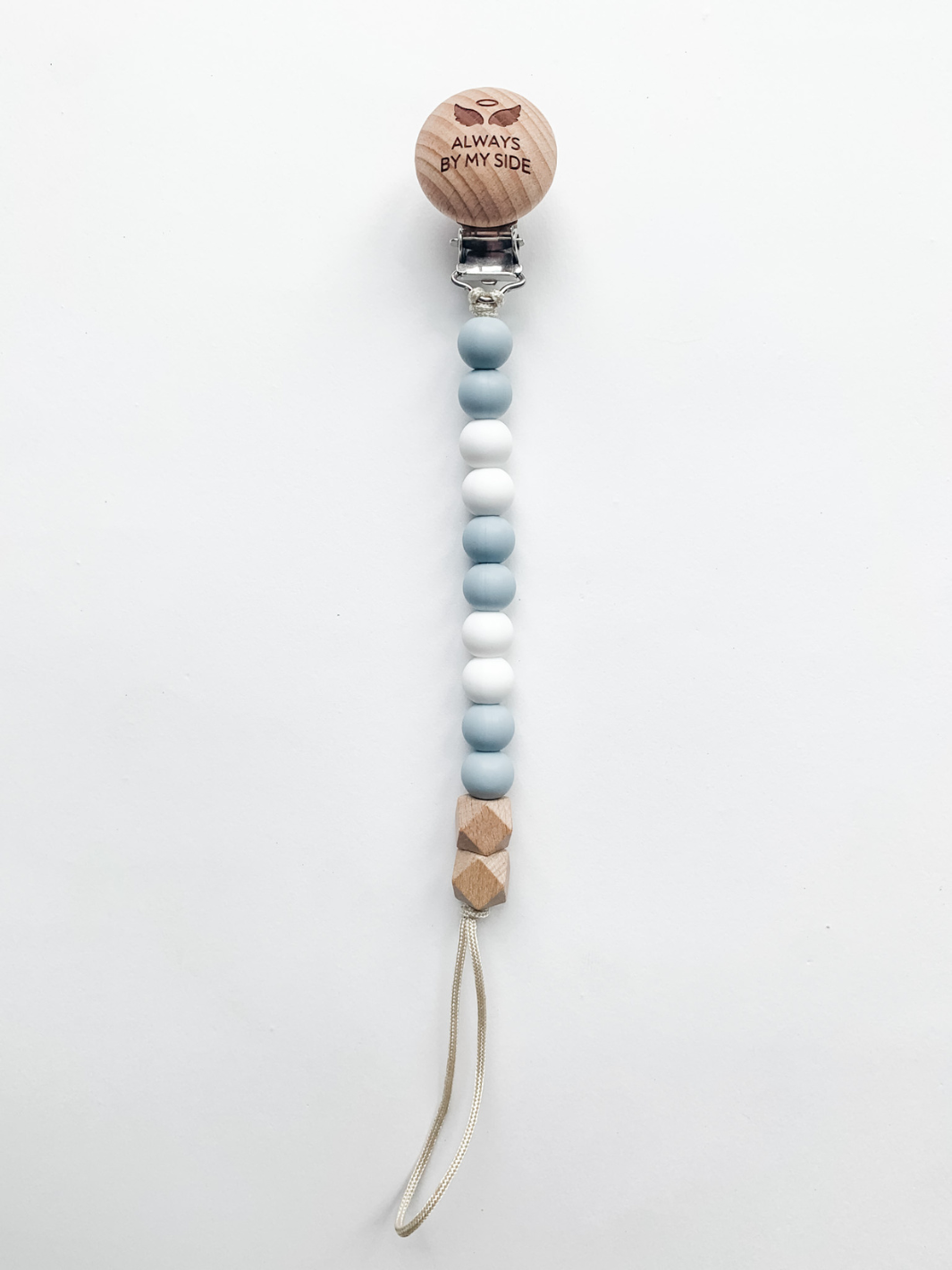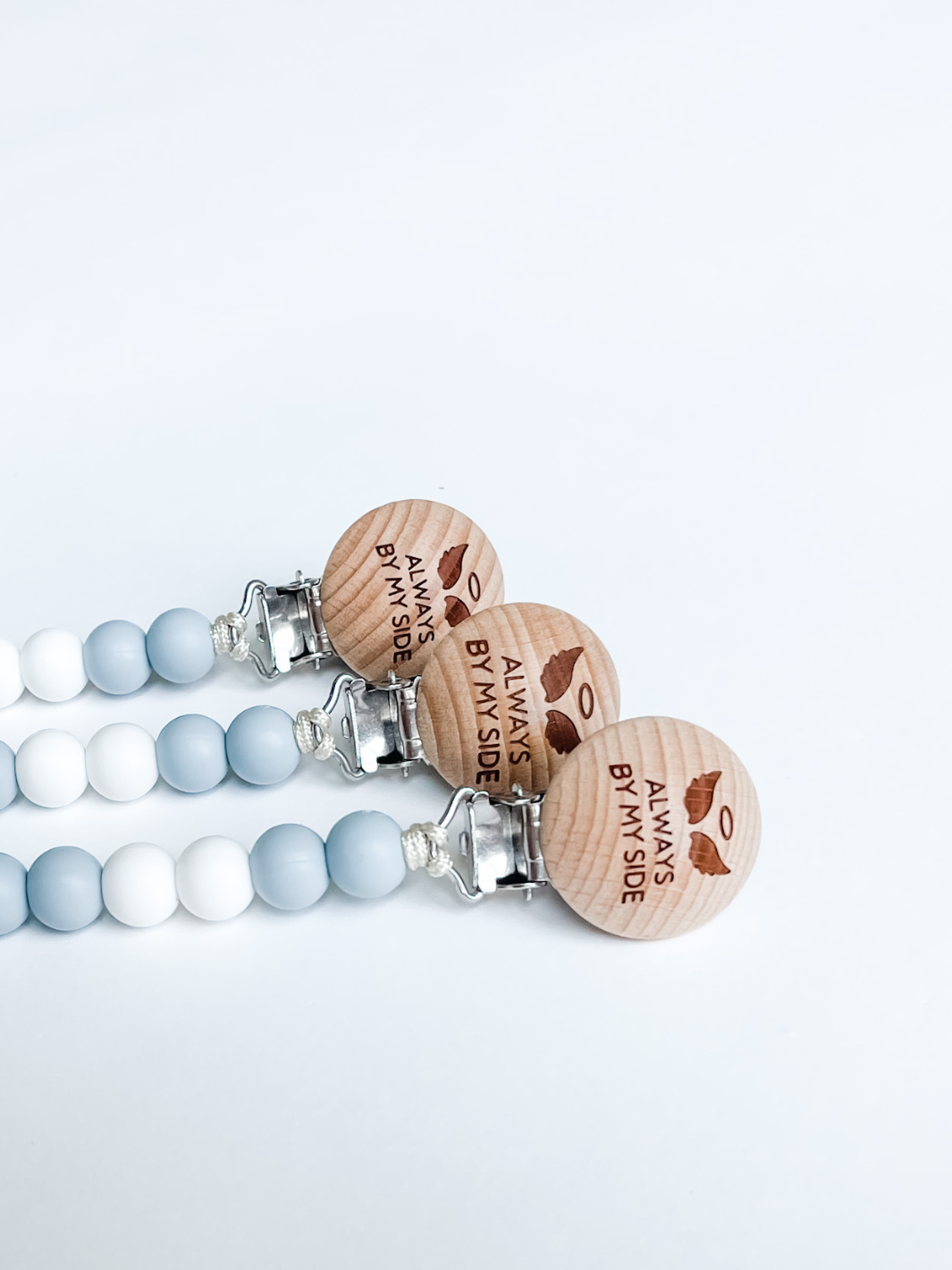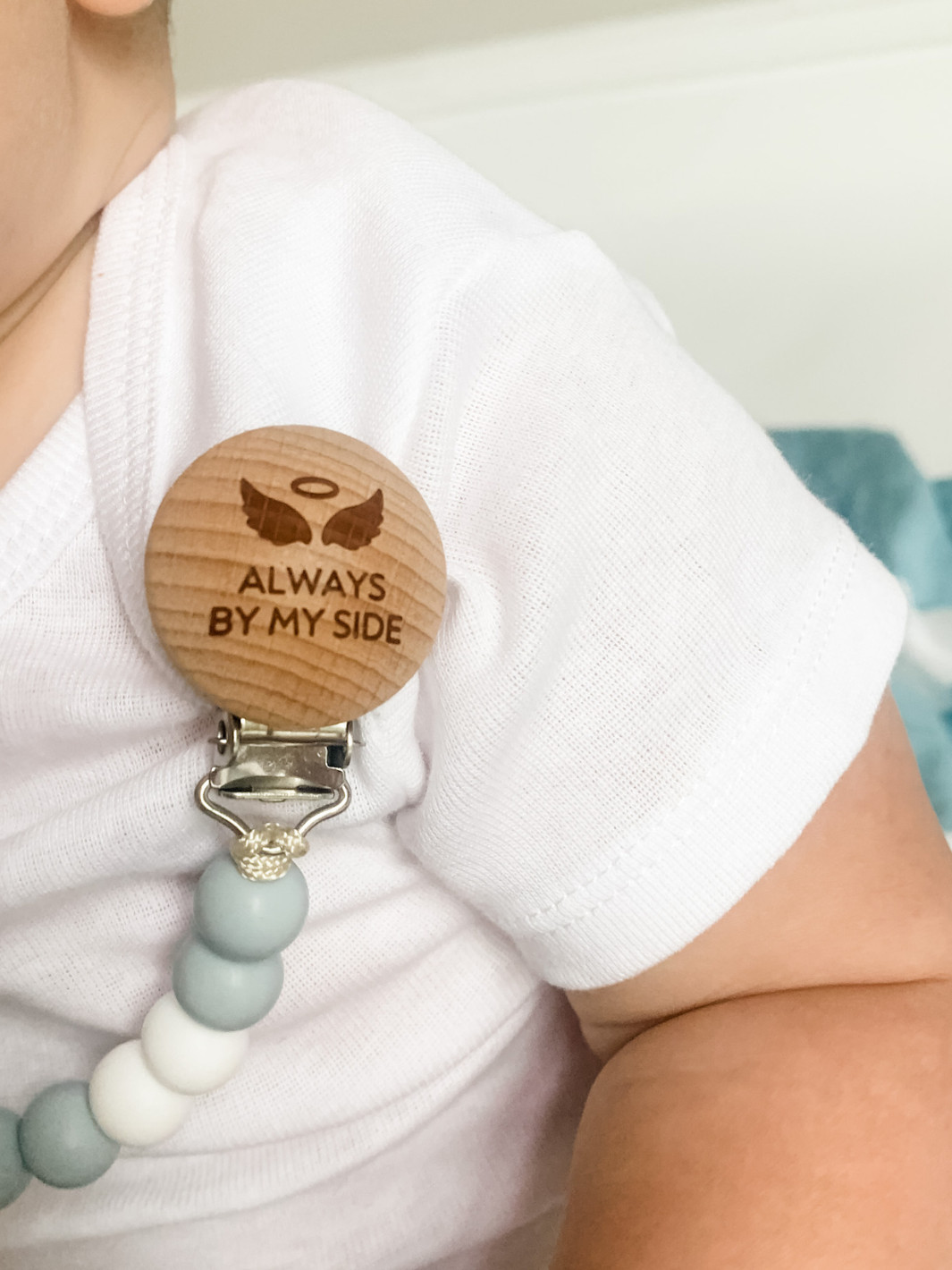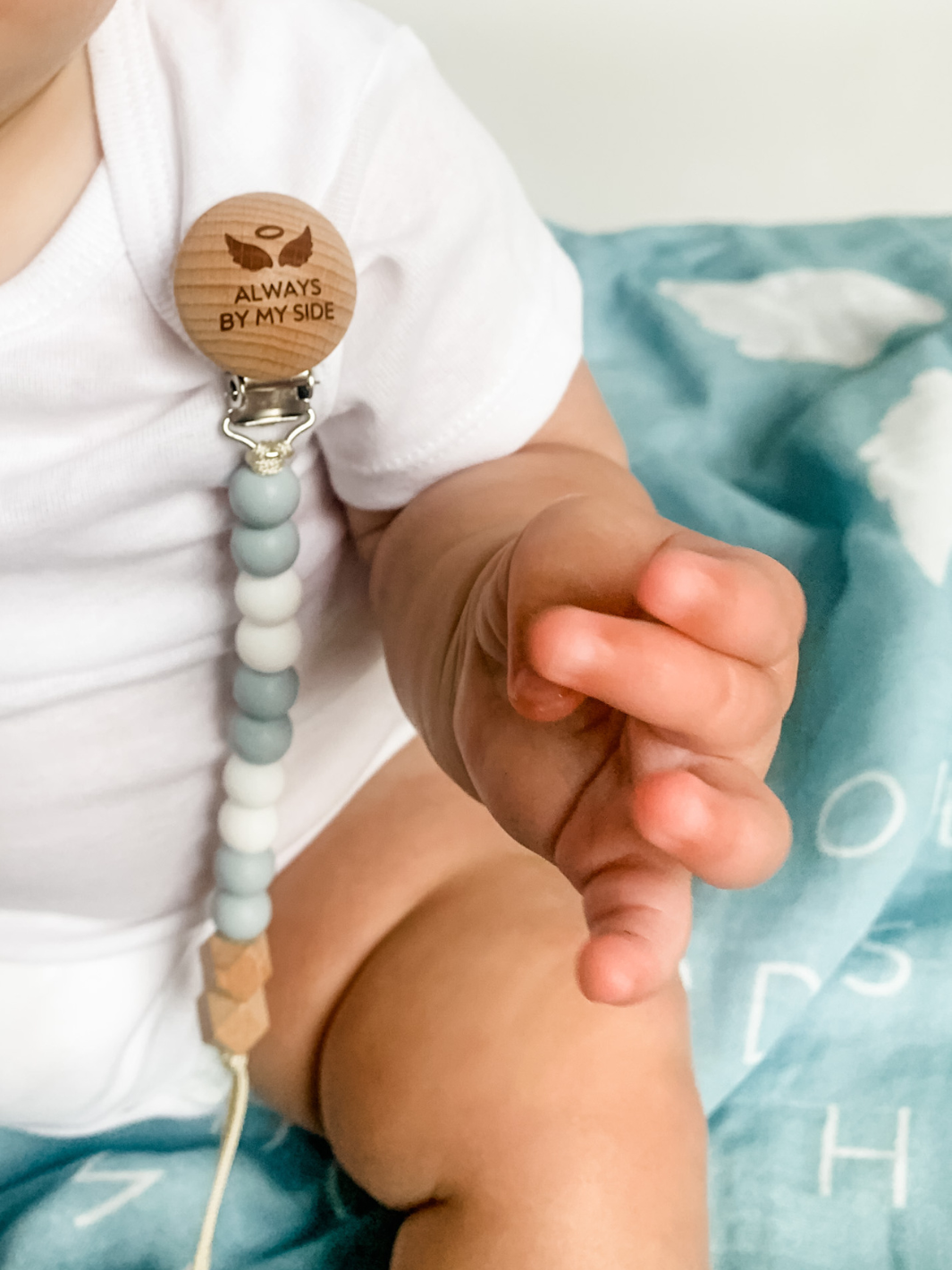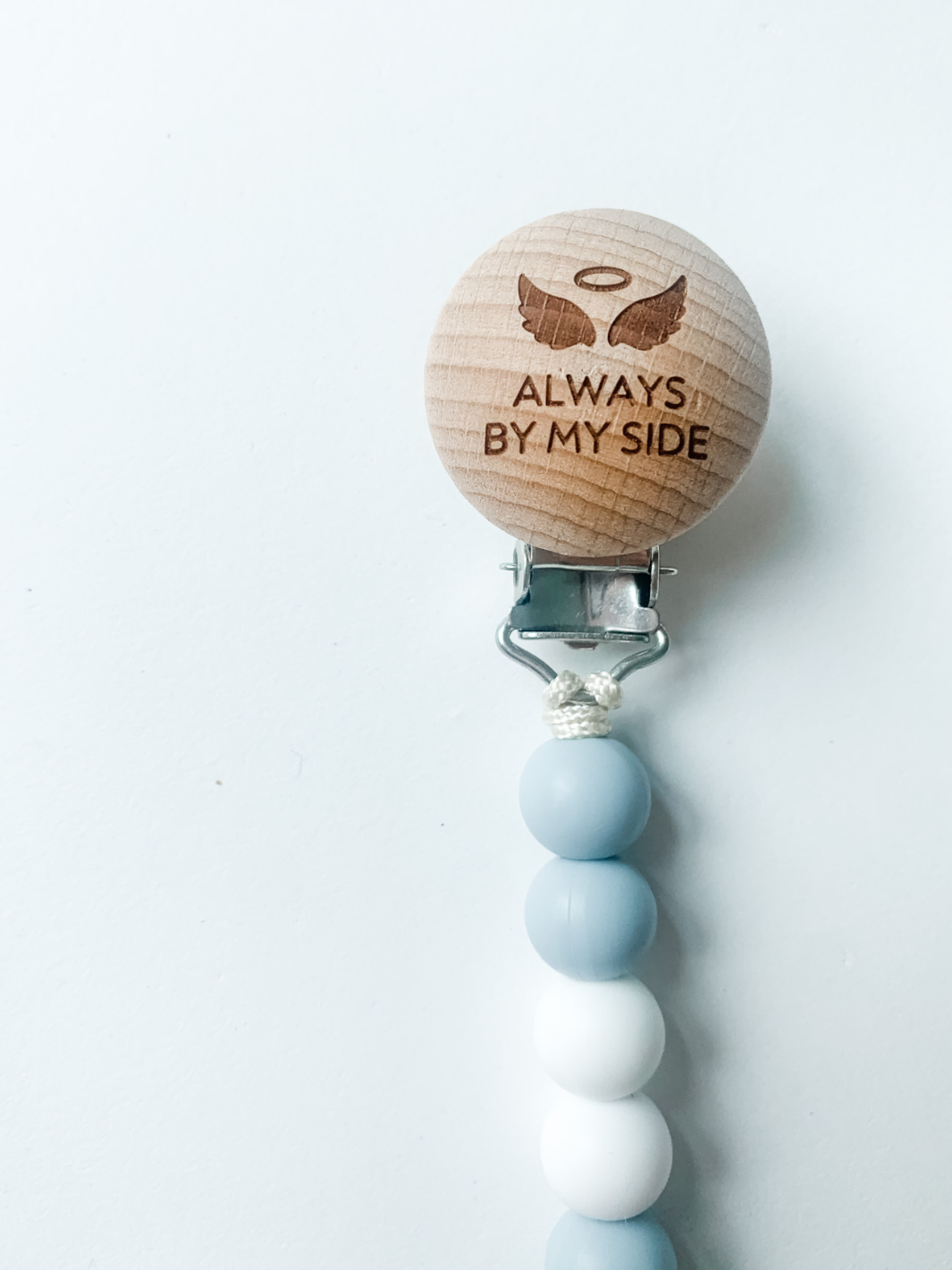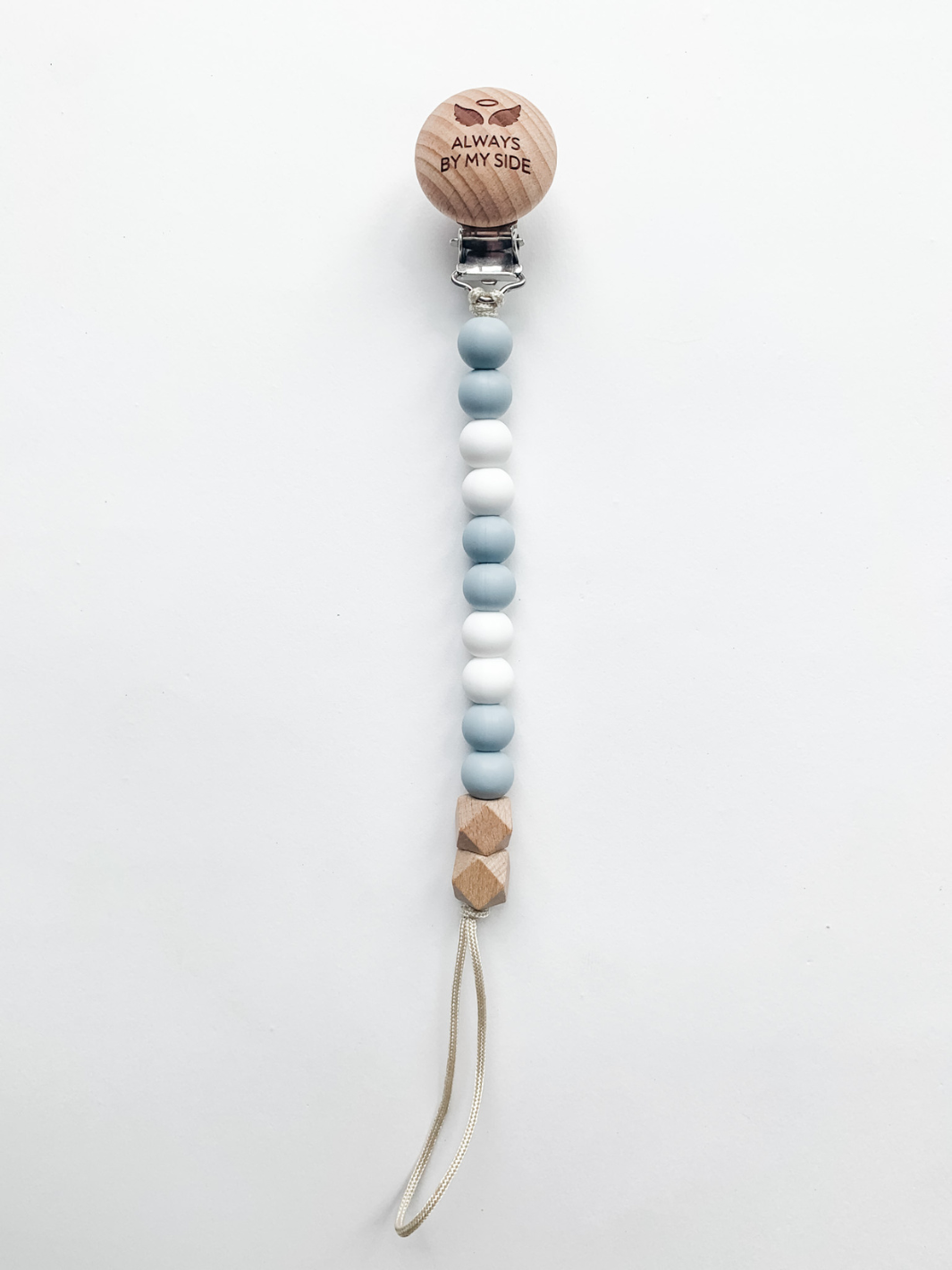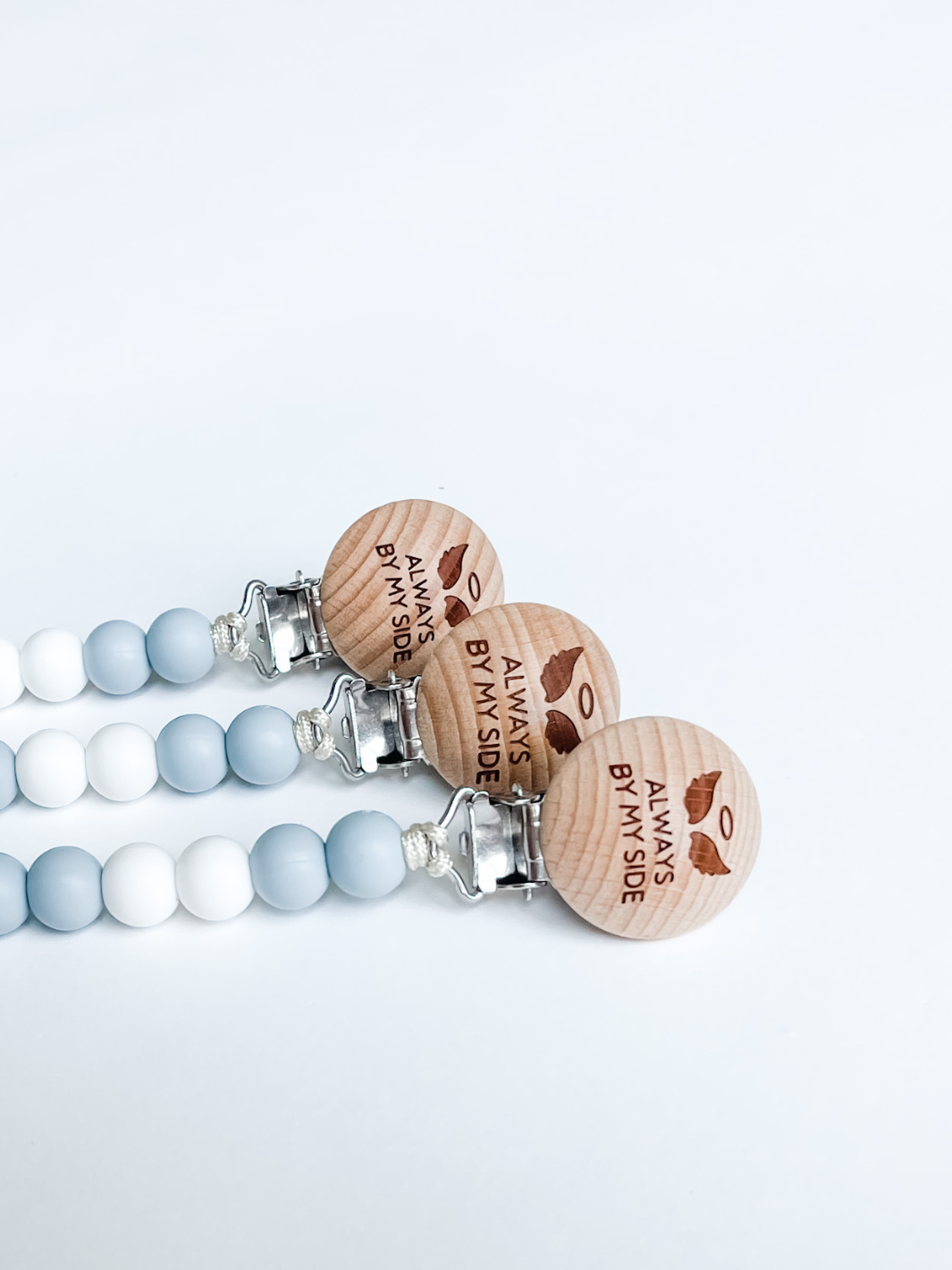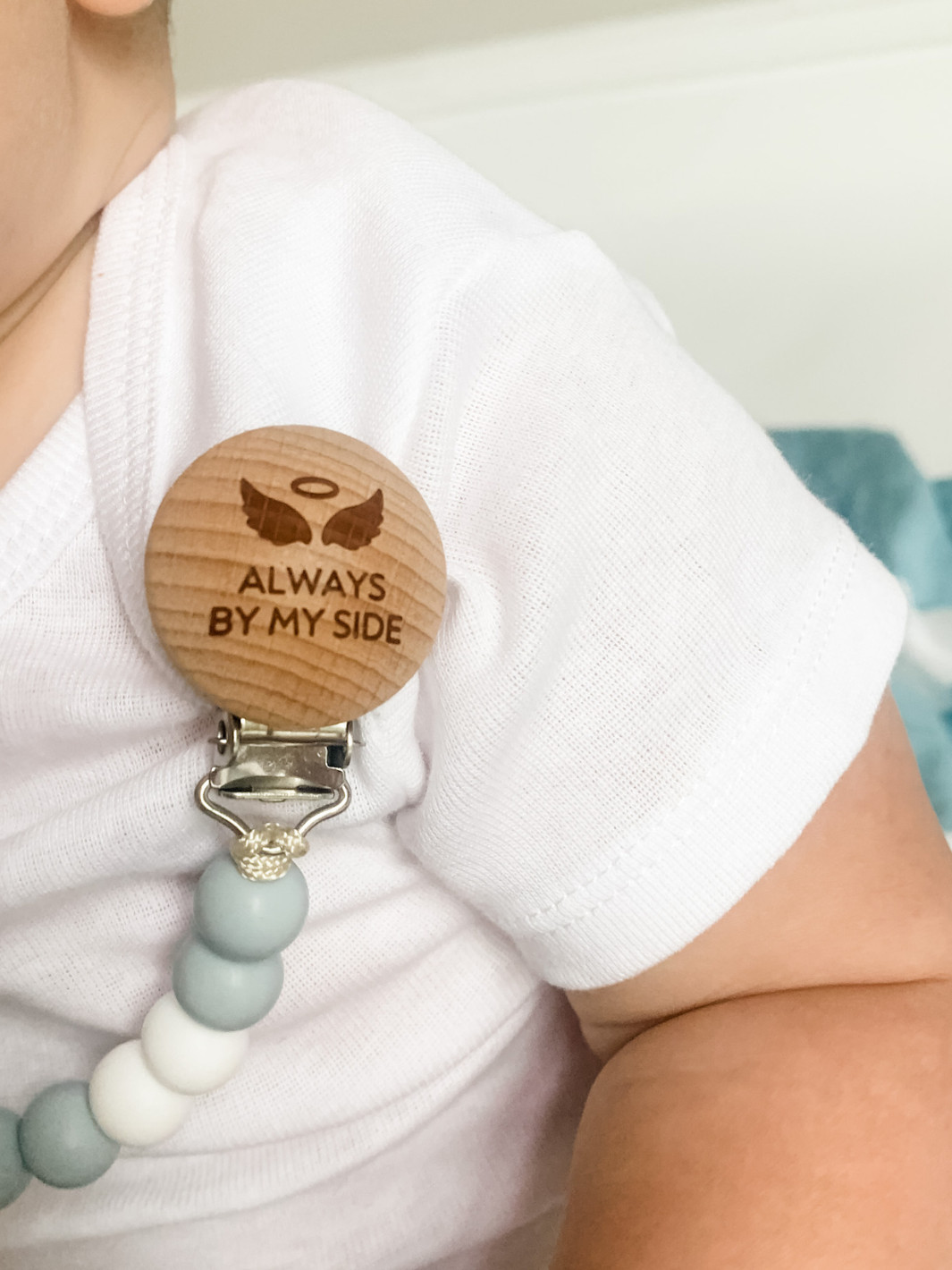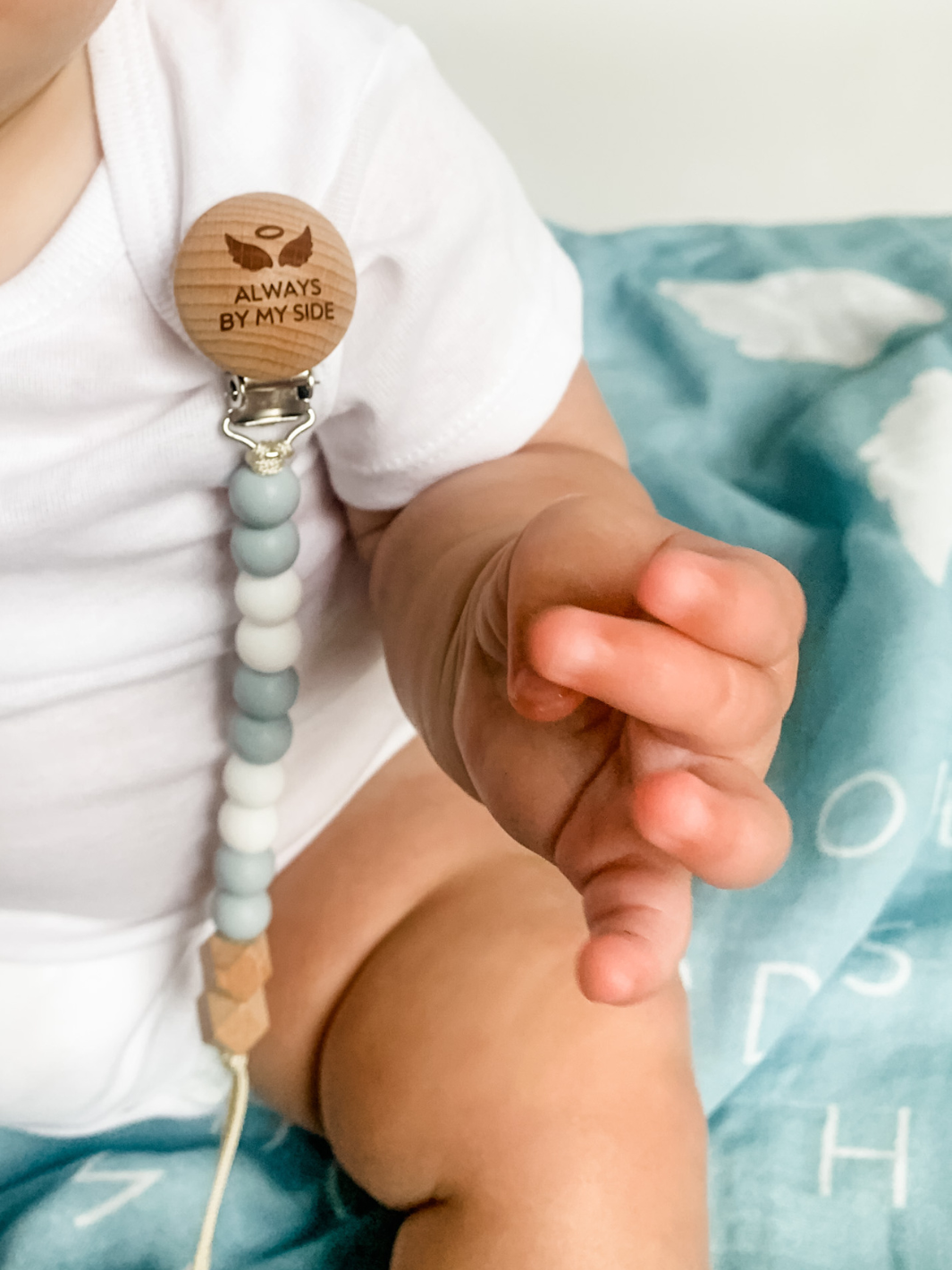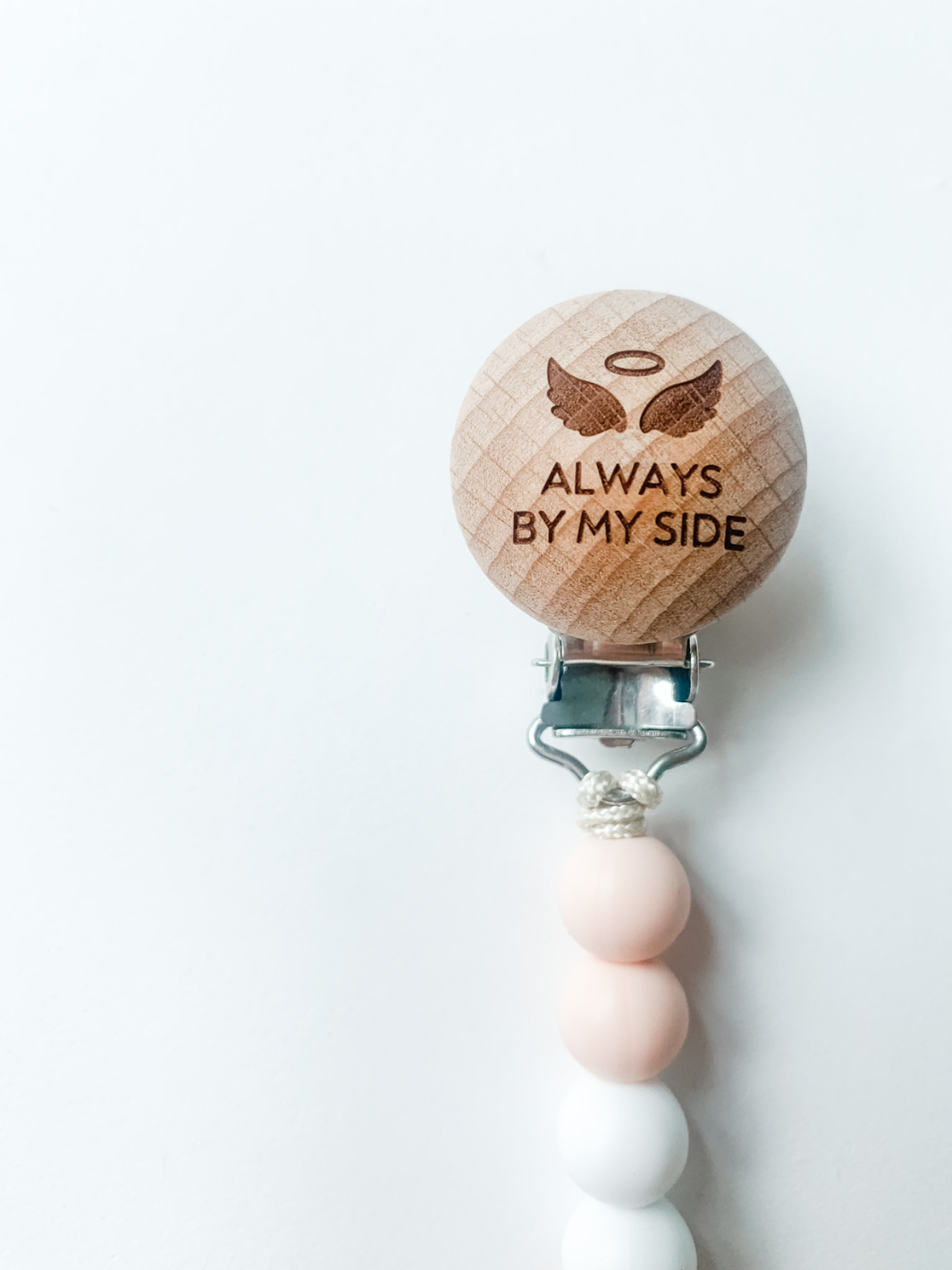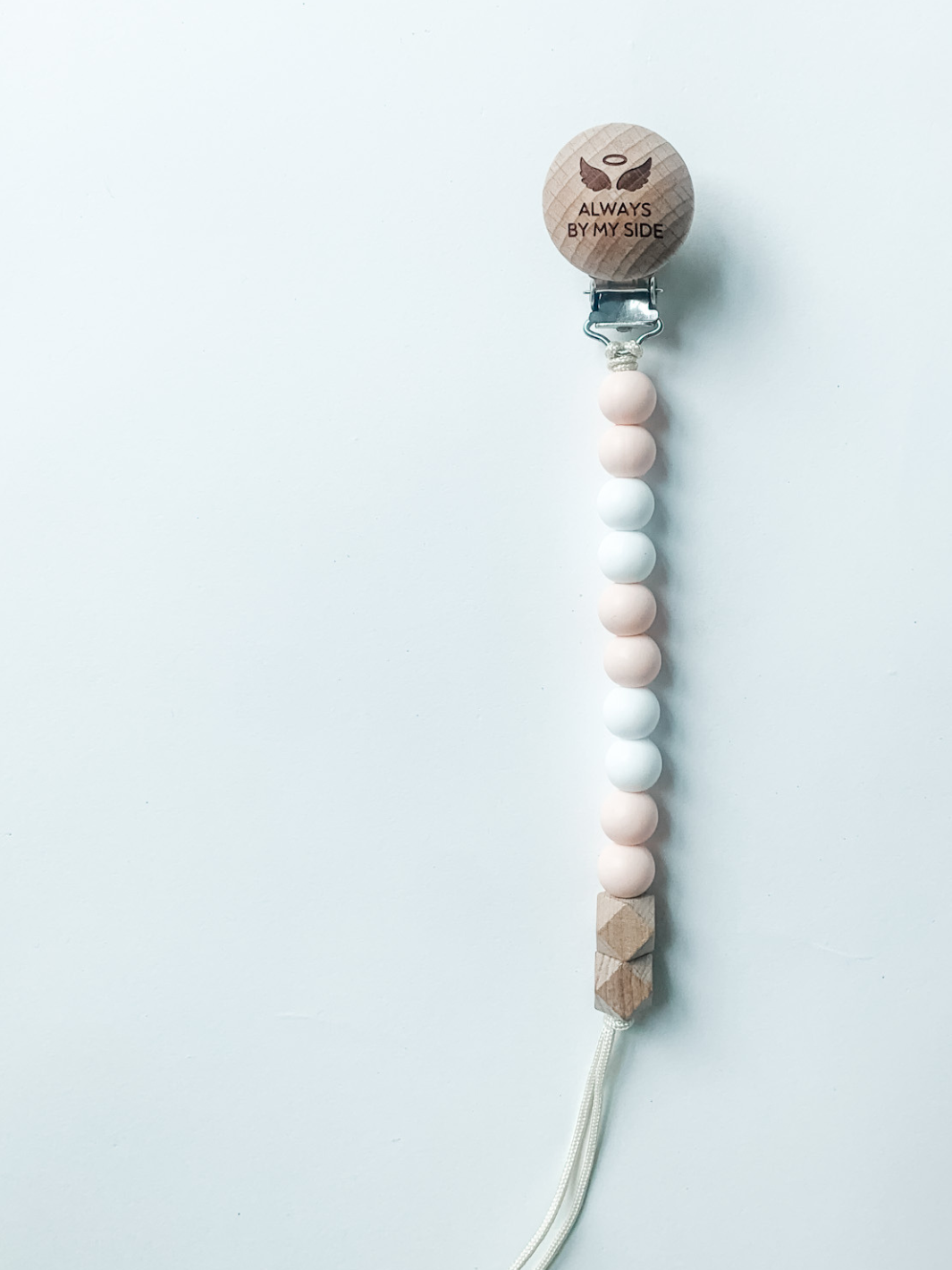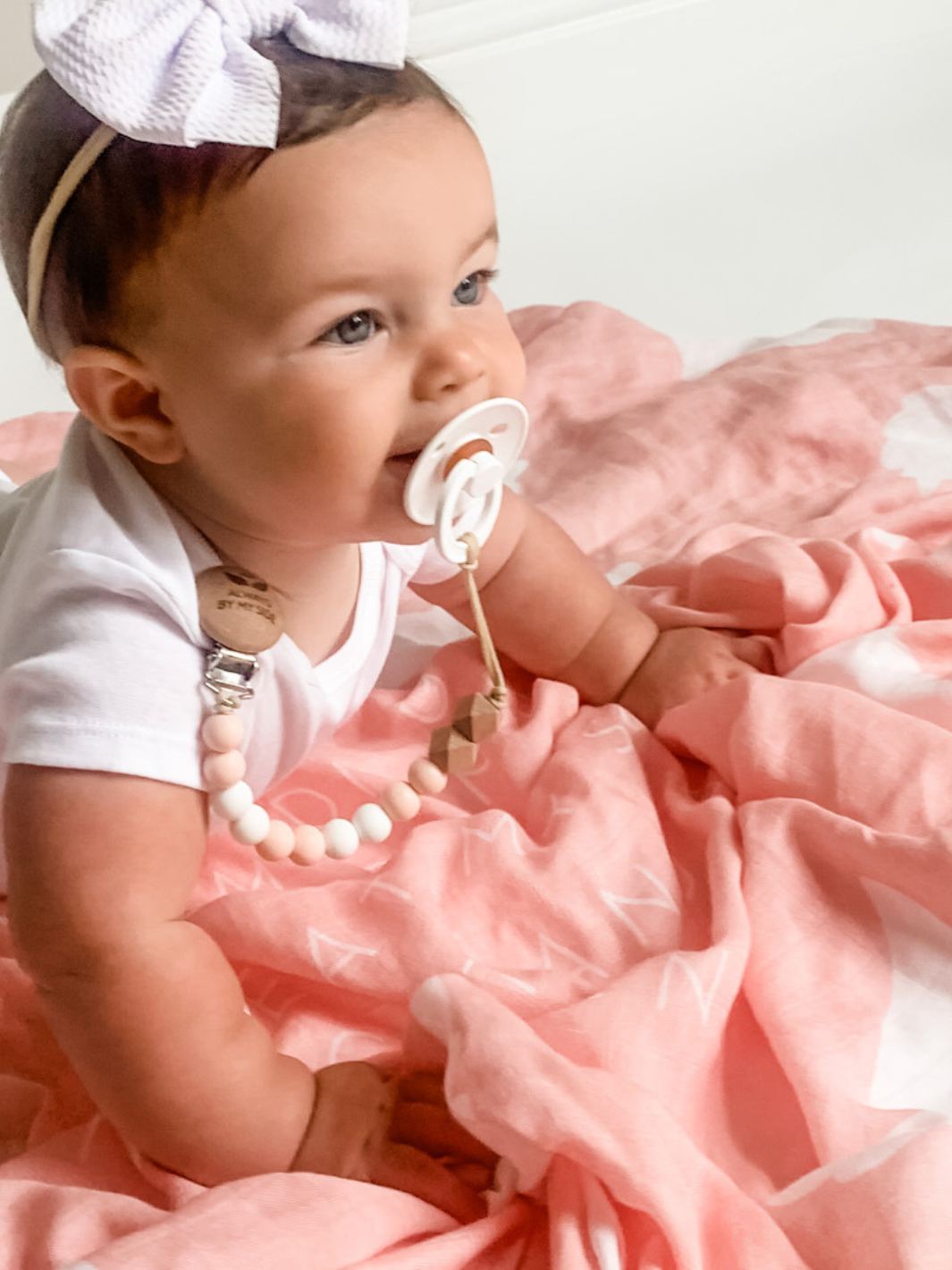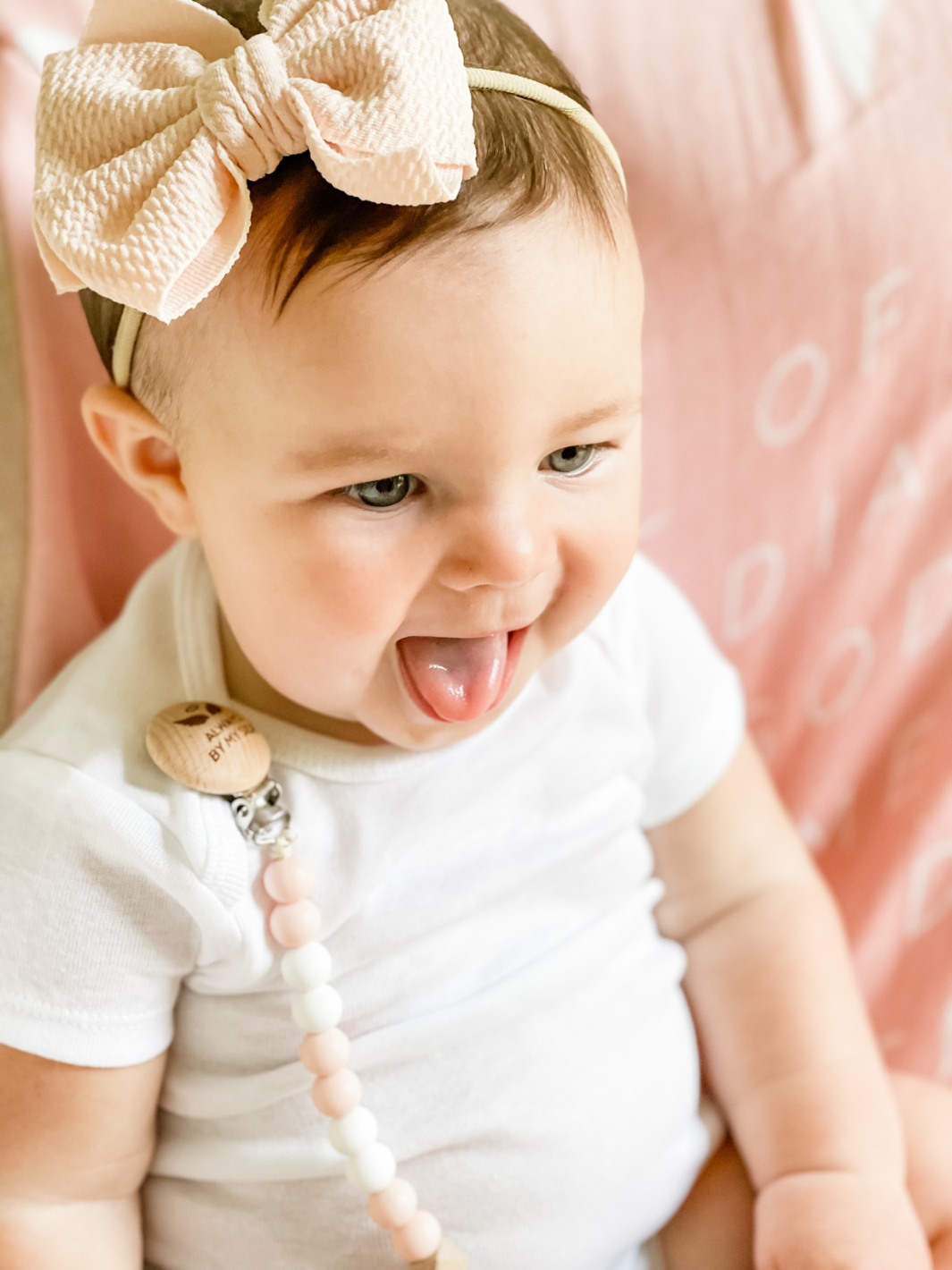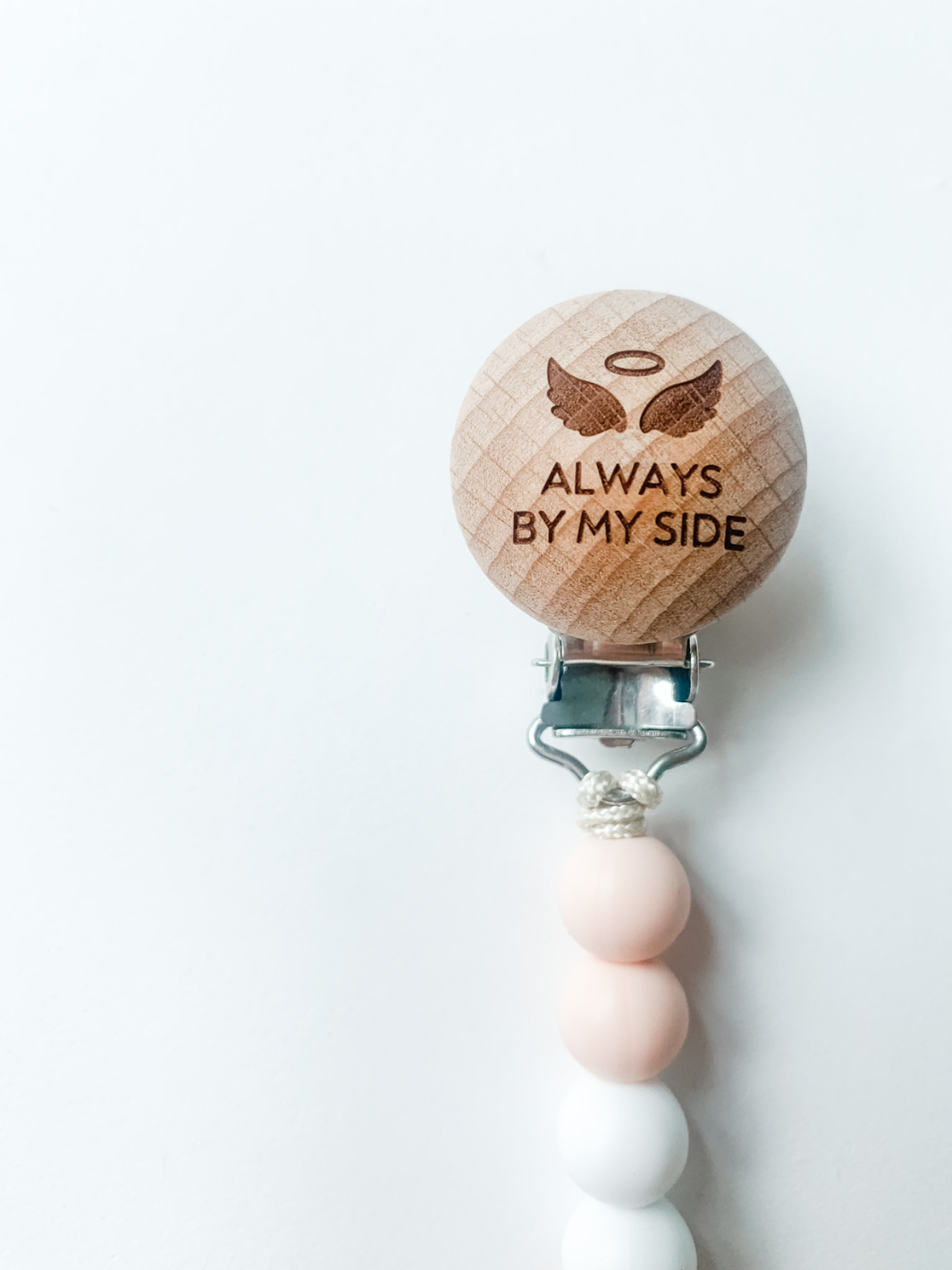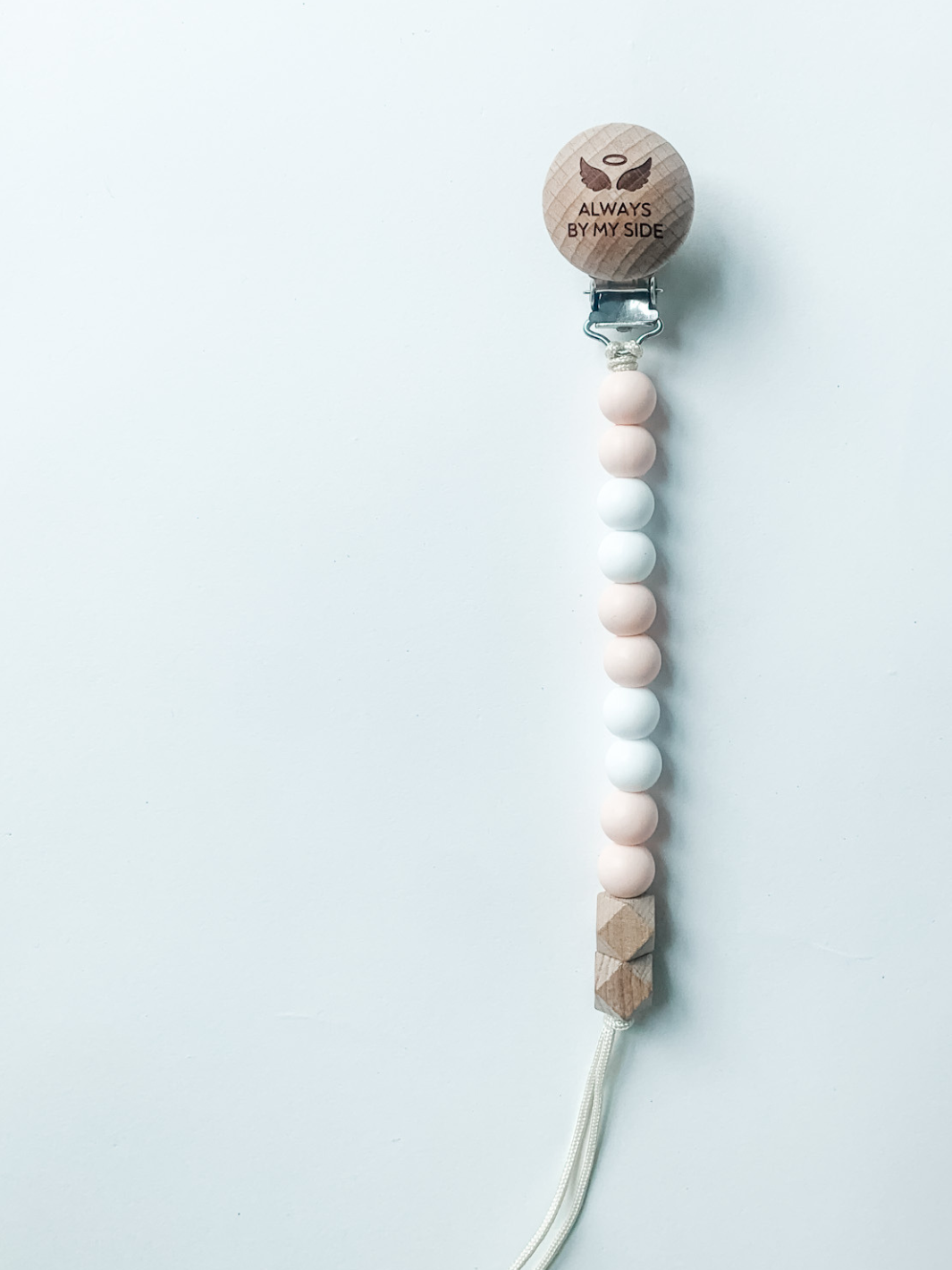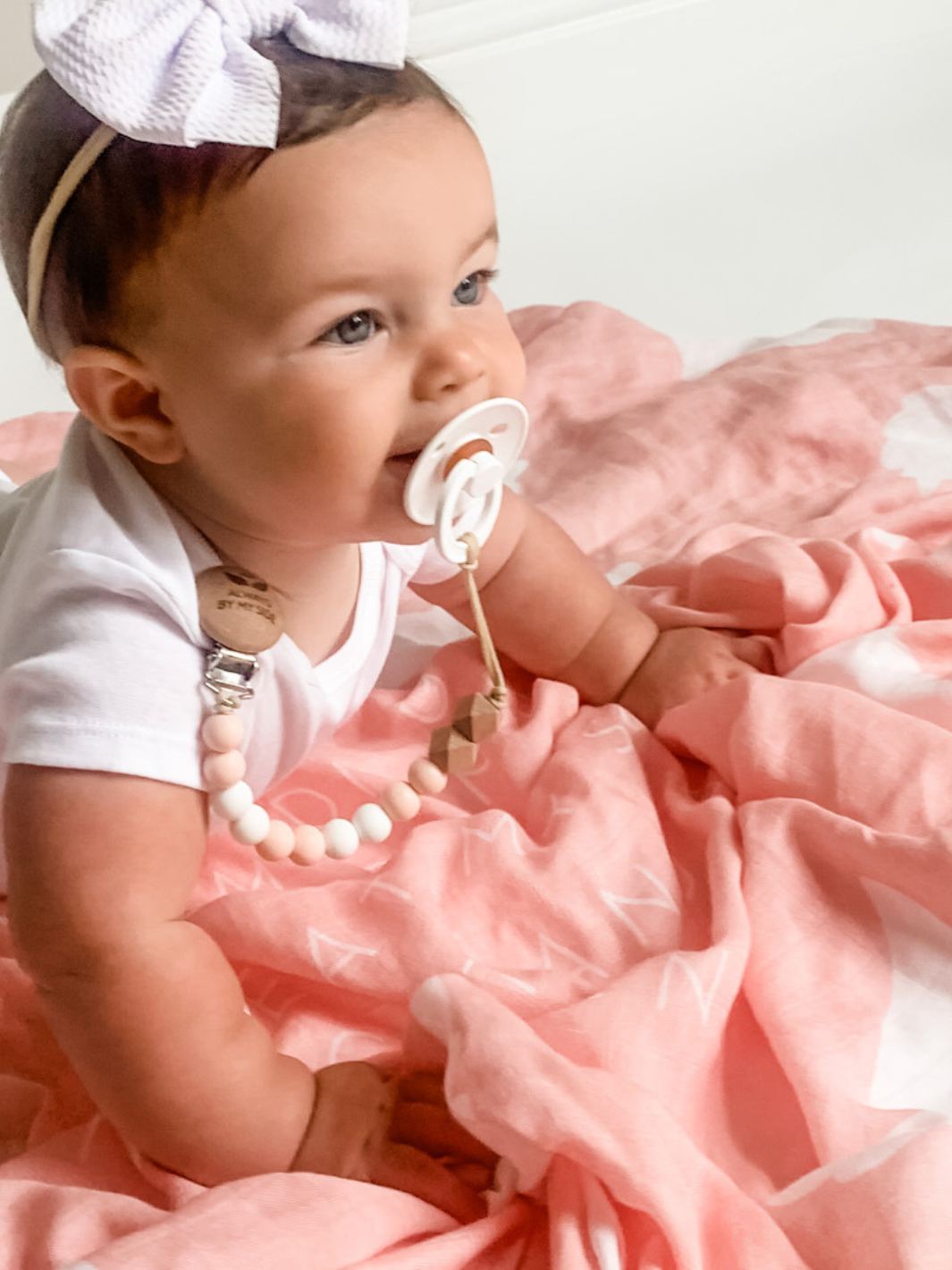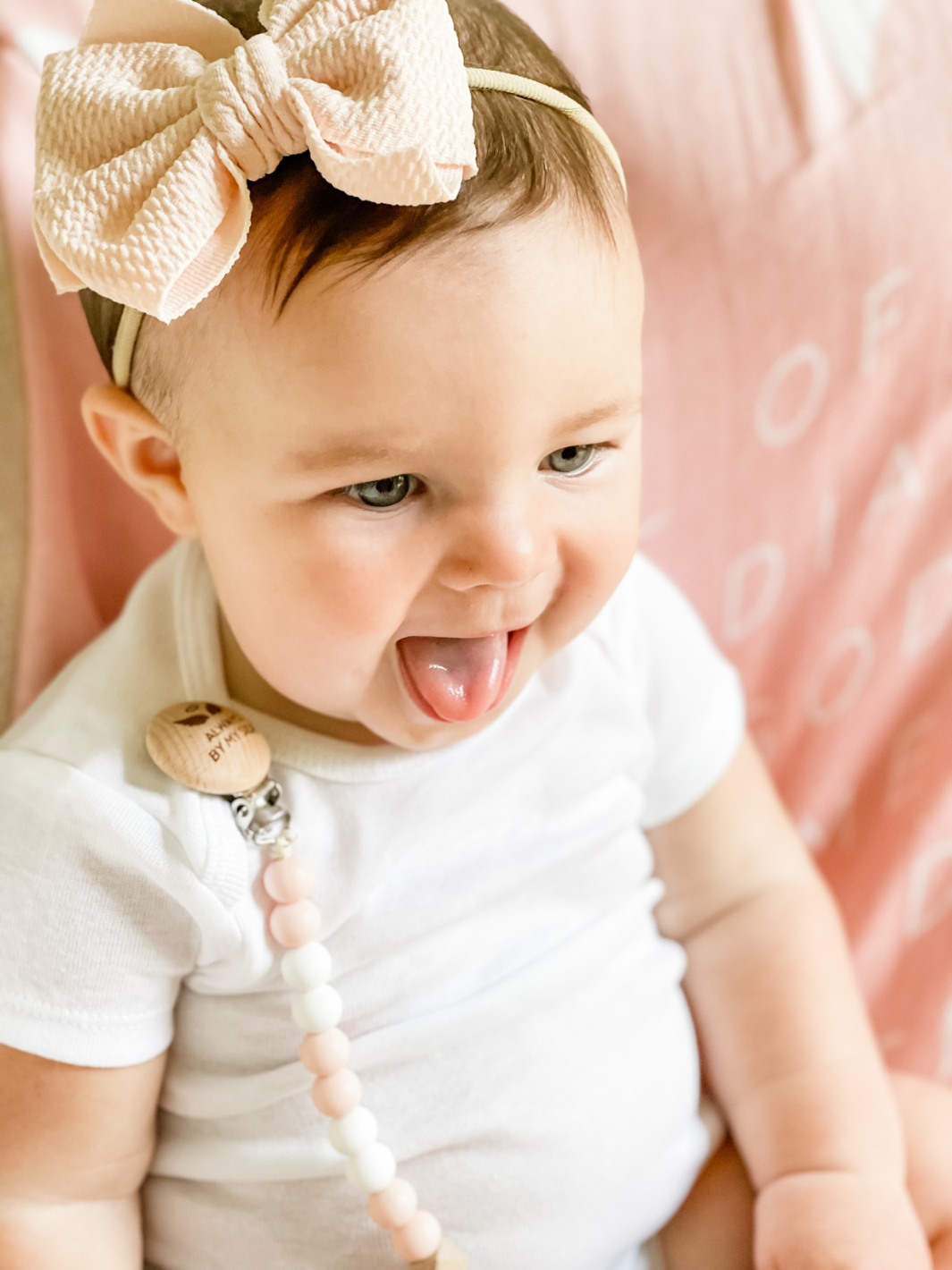 The story behind the Guardian Angel Collection at Lily & Lamb is deeply rooted in family, faith, and a commitment to making a positive impact. As a mother myself, I launched Lily & Lamb with a vision to create a brand that resonated with my family values.

Many of our collections are inspired by my own children, and when my fifth baby arrived this year, it felt like the perfect opportunity to craft something special for little ones. Guardian Angels have always held a special place in my heart; they're like silent protectors in our lives. So, I wanted to create a collection that wrapped newborns in a prayer of protection, invoking their guardian angels from the very beginning.

But it doesn't stop there. Giving back has always been a part of our mission. That's why 10% of all proceeds from the Guardian Angel Collection go to organizations that support moms who choose life. It's our way of spreading hope and love to those who need it most. I invite you and your families to enjoy shopping this collection, where you can not only give beautiful gifts but also give hope, all at the same time.

Thank you for being a part of our journey at Lily & Lamb.